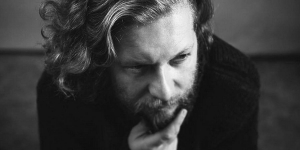 Jano Vasilko
Date of birth 1979 Humenné, Slovakia
Study 1999-2005 Faculty of Arts, Košice
Painting studio doc. A. Szentpétery, prof. R. Sikora
Residence 2005 ISCP Studios, New York, USA
2010 Studio C3 – FKSE Budapest, Hungary
2010 Strabag Artstudios, Wien, Austria
2016 Maltator, Gmund in Kärnten, Austria
Prizes
2005 Winner O. Čepan award for young artist in Slovakia under 35, GMB, Bratislava, Sk
2008 2.Prize VÚB Maľba- Slovak painting prize, Bratislava, Sk
2009 Winner Strabag International Artaward, Wien, At
2010 Finalist prize NG 333 and group ČEZ , National gallery, Veltrzni palace, Praha, Cz
2012 2. Prize VÚB Maľba- Slovak painting prize, Bratislava, Sk
Solo exhibitions-selection
2019 Neo geo MACHINEN konstrukiert BAUHAUS und dann INDUSTRIAL IMPRESIONISMUS malen, Galerie C.A. Contemporary Wien
Neo neo Geo geo, House of Arts ( Dom umenia) / Kunsthalle, Bratislava, Sk
Mechanism in the Mechanisms, Topičúv Salon, Prague, Cz
Geometria, J&T bank, Prague, Cz
KEometria ( Konstruktions a Structures), Galerie Sokolská 26, Ostrava, Cz
Pittura Meta industrialica, Galerie AMB, Hradec Králové, Cz
2018 Narrative Grenzen des Konstruktiven, Bellart Galerie, Wien, At
Abstract paintings vol.1, VSG Košice, Sk
2017 We are the Robots, Galerie Schloss Porcia, Spittal an der Drau, At
Neo neo geo geo, Galerie Podlaha, Faculty of Arts, Ostrava, Cz
Retro, Pedro, Oslo a Porno navštívili Brno, Chemistry Gallery Prague, Cz
Icons and Clones (with V. Frešo), Schemnitz Gallery, Banská Štiavnica, Sk
Factory of the Absolut (Továrna na absolutno), Dub Gallery, Pelhřimov, Cz
Kruhový objazd, Gallery Ateliér XIII, Bratislava , Sk
2016 Strict Machine, Kabinet, Bratislava, Sk
Neue Arbeiten, Maltator- Stadtgalerie, Gmund in Kärnten, At
2015 All can be better, Auction house Soga, Bratislava, Sk
From Dusk Till Dawn , Galéria Z, Bratislava, Sk
2014 Geometrical Code 2, spolu s A.Szentpéterym Galéria Médium, Bratislava, Sk
Strana železných, Galéria Koňiareň, Trebišov, Sk
Old Future, Pyecka Gallery, Košice, Sk
2013 KEometry. GMB Palffy Palace. Bratislava, Sk
2013 For my dear Praguens, Dea Orh Gallery, Prague, Cz
2012 Geocode, Slovak Kultur Institut, Berlin, Ger
2011 La Citta, Gallery Anteprima Contemporary, Rome, It
Five years Plane, Gallery of City Blansko, Cz
2010 Design for1.Museum of contemp. art in Slovakia,Kulturpark Kasárne,Košice, SK
Desing for1.Museum of contemp. art in Slovakia,Wannieck gallery, Brunn,CZ
Visions / Suppan Contemporary, Wien AT
Selection / Space gallery, Bratislava SK
2009 Remarkable paintings of exotic Eastern Slovakia / Galerie AM 180, Prague CZ
Utopy and Visions from Eastern Europe / Strabag House, Wien AT
2008 Ideal City / Subteren Gallery, Michalovce SK
Struction of vessels flying gear lever and coconut compote bought four-wheel bicycle / Kasárne Kulturpark, Košice SK
2007 Wander the Ruhr area / City Gallery, Miskolc HUN
Party of the Iron celebration / Nitra Gallery, with P. Králik, SK
Replace / Siemens ArtLab, Wien, with T. Džadoň and B. Klimová AT
2006 Kingkong played in Honkong pingpong / Museum V. Loffler, Košice SK
Study for the utopian towers / Mirbach Palace, City Gallery Bratislava SK
2005 Party of the Iron / AM 180 Gallery, Prague CZ
Group exhibitions (selected)
2018 More than 30, Zoya Museum, Modra, Sk
Triplle impact, M. Černušák gallery, Bratislava, Sk
Tatr(o)man, Gallery of Czech culture centers, Praha, Cz
SNP, Gallery Arcimboldo, Prague, Cz
Pořád Spolu, Gallery Dúl Michal Ostrava, Cz
BA KE Lit, City Gallery Miskolcz, Hun
Maľbo vanie Sochou mrazí, GUS Spišská Nová Ves, Sk
Koshické metro, Gallery L. Fulla, Liptovský Mikuláš, Sk
2017 Koshické metro, Gallery E. Filla, Ústí nad Labem, Cz
Vysegrad V4 Group Painting bienalle, Museum Narodowe, Przemysl, Pl
2016 Slovenska (New Generation) , Galeria d Italia- Piaza di Scala, Milano, It
Slovak Art Days, Badhuis Theater, Amsterdam, Ned
Expedition 8 , Fabrica d arte dela Cubana, Havana, Cub
2015 Soft Codes (Concept. tendencs in Slovak art) , Museum of Contemporary art, Wroclaw, Pl
2014 Vítej doma príteli, Richard Adam gallery, Brno, Cz
VUB Maľba 2014, Galéria Nedbalka, Bratislava, Sk
Cassovia express, Zemplin museum, Michalovce, Sk
2013 Zero Years- Nuller Jahre In Slowakische Kunst, Freies Museum, Berlin, Ger
Triennal of Contemporary Image, East Slovak Museum, Kosice, Sk
La Belle Peinture, France and Slovak Contemp. Painting, Pisztory Palace, Bratislava, Sk
2012 ObrazSKovo nanovo, Slovak Contemporary Painting, Tatras Gallery, Poprad, Sk
2011 Obrazskovo, Slovak Contemporary Painting, Wannieck Gallery, Brunn, CZ
Zero Years, Slovak Contemporary art 2000-2010, Haus of Arts, Bratislava, Sk
Slovak Geometrical Art 2, City Gallery Pilsen, Cz
2010 Painting after painting, Slovak National Gallery, Bratislava, SK
Viennafair, with SPACE Gallery Bratislava,Wien, Austria, At
2009 Zlín Youth Salon 5 / Regional gallery of Fine art, Zlín CZ
Praguebienalle 4 / Karlin Halls, Prague CZ
Erased Walls / Freies museum, Berlin GER
Strabag International Artaward 2009 / Strabag Haus, Wien AT
Winter Austellung / Suppan Contemporary, Wien AT
2008 East of Eden / Karlin Studios, Prague CZ
From west to east / VSG Košice, SK
CZ-SK Young painting / Wannieck Gallery, Brno CZ
2007 Pitoreska / Wannieck Gallery, Brno CZ
Bienale Skuter / J. Koniarek Gallery, Trnava SK
Viennafair /,with Bastart Gallery Wien AT
Save as new / Wannieck Gallery, Brno CZ
2006 Man Hero Spirit Machine/ Gallery Médium, Bratislava SK
Zlín Youth Salon 4 / Regional gallery of Fine art, Zlín CZ
2005 Final O. Čepan award / Palffy Palace, Bratislava SK
Young Art from Eastern Europe and Finalists J. Chalupecký award / City Gallery, Prague CZ
About Jano Vasilko
After completing his studies at the recently founded Faculty of Arts at the Technical University in Košice, Jano Vasilko has become one of the most significant and respected represenatives of young artists coming from Košice and emerging on the Slovak art scene.
(In the interview for one Slovak TV he declared his dislike of Andy Warhol. By this almost Warhol-like simple statement with a deeper message he refused all the glitter and popularity of an internationally acclaimed star that he could easily put in a claim for and chose a harder direction of searching for his own world. )
(…)
Historically, Vasilko can be linked to interwar Russian avantguards – first of all Constructivism and Suprematism but also Western Dadaism. From the local artists he is one of few evolving a legacy of Rudolf Sikora and in some aspects also of Marko Blazo. Despite being a painter in his very nature, in his thinking as a Slovak painter he is remarkably engaged in the social issues. Together with his uni-mate Peter Kralik they founded The Iron Party and with his work he touches on the social and political issues and themes /e.g. Design for the Museum of Contemporary Art in Košice for the year 2013/.
Attempts to systematise and list his work fail upon an inability to answer all the following questions: Is Jano Vasilko a landscape painter or abstract painter? Is he an architect? Is he a constructor or an illusionist? Is he a dreamer or a utopist? Is he more of a constructivist or deconstructivist? Is he a Dadaist, geometrical abstractionist or op artist? Is he an extra-terrestrial creature or a religious bigot? Does he belong among Western or Eastern European artists? To simplify it – there is a bit of everything in him and his work. How is it possible to connect two distant worlds of Constructivism and Dadaism? Under ordinary circumstances I would say it is not possible. After we give his work the quick once-over, the answer is yes. Mysterious shapes are not as mysterious as the Dadaists would wish, a constructive system is not as rigid as the Constructivists would yearn but the outcome is so convincing that even Mr. Francis Picabia, El Lissitzky might have a good word about this exhibition.
(Text: Juraj Čarný)